Learn how to wear sneakers with your favorite fall outfits by following these tips.
In today's fashion world sneakers are the new go-to shoe. Celebrities all the way to stay at home moms are incorporating sneakers into their everyday looks. This is sometimes a challenging thing to do because sneakers have always been associated with working out or running around town in a t-shirt. All that has changed. Sneakers are now a staple piece in people's everyday outfits, whether it be going out on the town or going to work. Now how do we keep up with this trend? That is something many struggle with and need some direction on how to do.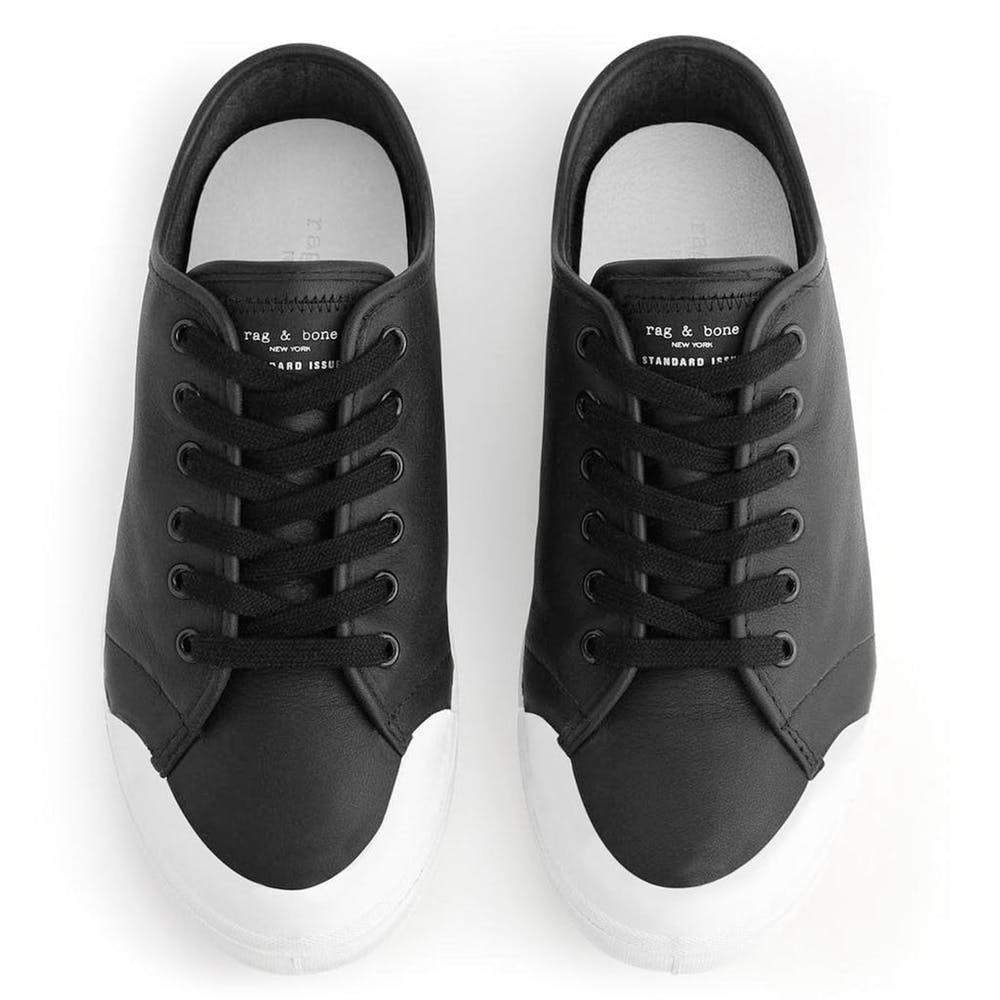 First off there are many different types of sneakers. There are cute sneakers with just a few loops, high tops, or a 90s inspired chunky sneakers. The options are endless. When creating your outfit I would start off by deciding what kind of vibe you are going for. Are you going for the throwback look? The mom on the go look? Or just a casual day at the office? This will then help you decide which sneaker you want to incorporate into your look. My personal favorite shoe to incorporate in my day to day outfits would be the Rag & Bone Kent Lace Up. These sneakers are cute little white shoes with just a few loops and don't totally scream sneakers, they are more of a slip on vibe than a sneaker.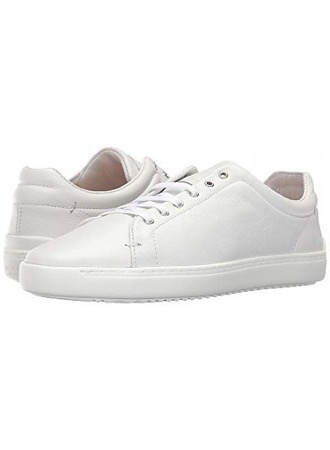 (Click the photo above to shop the shoe)
After you decide what kind of outfit you're going for I would then start to consider the occasion. Yes, sneakers are versatile but they do tend to dress down an outfit so make sure your event allows for that dressed down look. Sneakers are no replacement for dress shoes and should never be worn to a formal event. My favorite event to wear them to would be for a casual dinner or drinks with the girls after work. 
Finally, my last rule about wearing sneakers is to always keep them clean. No matter how well an outfit goes with tennis shoes it will never be perfect if you have dirty shoes. Dirty shoes will just take away from the outfit and make you seem unprofessional and unhygienic. Always take time to wash the laces, scrub the main part of the shoe, and deodorize them.
Tennis shoes are a must recently in fashion. But, they can be a huge challenge to properly incorporate them into your everyday wardrobe. So just follow these few guidelines such as choosing the right type of shoe for the outfit, making sure the sneaker fits the occasion, and always make sure to keep them clean. Follow these few guidelines and I can promise you'll fit in with all the fashion gurus.