Posted on
By PEACOCK BOUTIQUE
Posted in casual wear, classic style, clothing sale, designer boutique, designer sale, designer style, Fashion, fashion sale, frame, Peacock Boutique, Rag and Bone, sale, sale clothes, spring and summer styles, spring styles, street style, style, Summer, summer sale, summer styles, timeless style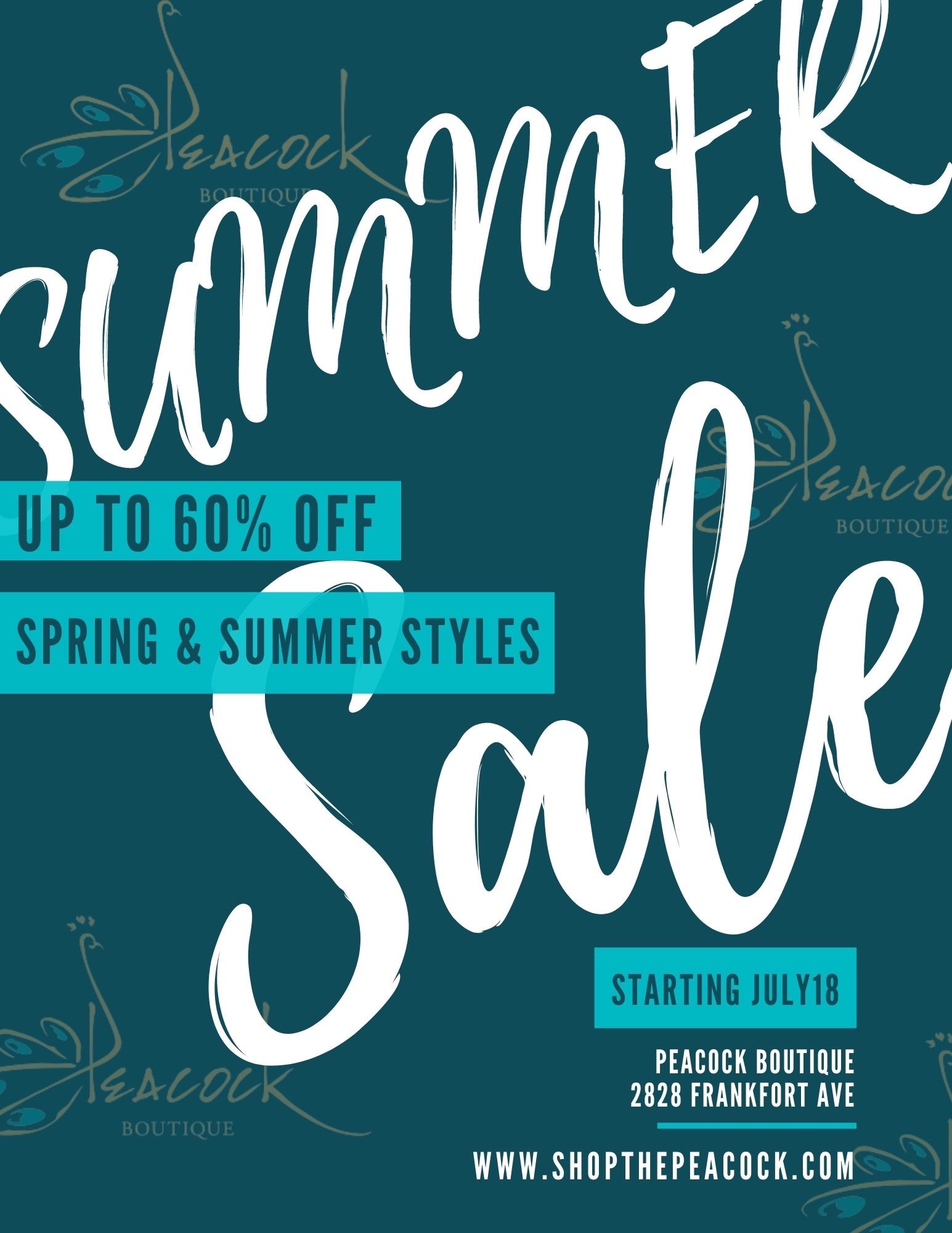 Come check out these classic looks that are staples for any season while they're on sale!
Get Your Clothes on Sale Now While You Still Can!
With all of the great items going on sale during this time of the year, now is the time to start buying some new and fun pieces for your closet!  
It can be hard figuring out places to wear new clothes during these crazy times, but with our Summer Sale going on with great prices on all of the designers you know and love, there's no better time to stock up on some staples and basics. Having a great new wardrobe can be the perfect surprise for when you open your closet next summer! 
From Rag & Bone and Iro to Raquel Allegra and Frame, we have tons of pieces that you can wear all year round, and here are some of our favorite styles from the sale rack:
Our first look is this amazing white eyelet party top by Frame which is the perfect mix between classic and chic. When paired with one of the many Frame or Rag & Bone jeans we have on sale, it is the perfect style for a girls night out or a weekend brunch!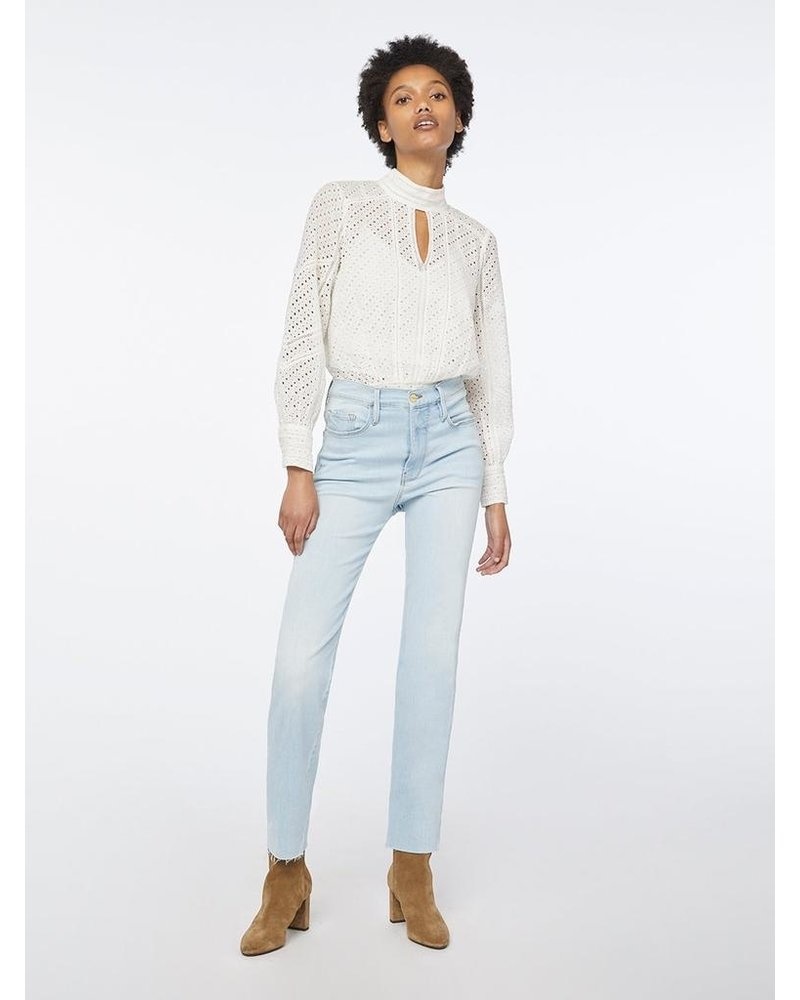 Frame Top: 40% off
Frame and Rag & Bone jeans: Anywhere from 20-60% off
This outfit is the perfect basic look for any occasion, with this amazing distressed jean jacket by Rag & Bone and black jeans that you know will never go out of style. A timelessly chic look that will never go out of style.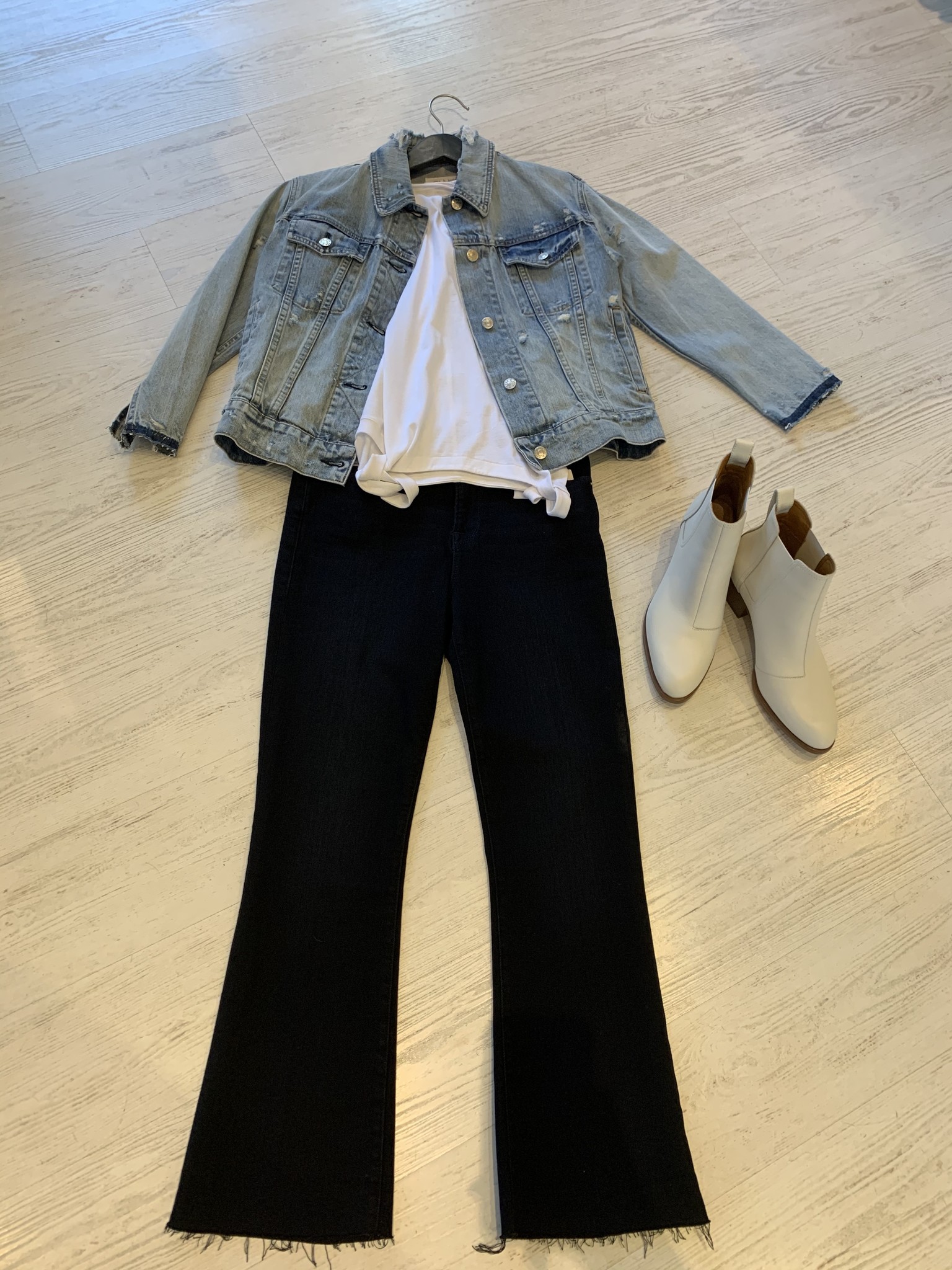 Helmut Lang white tank: 60% off
Frame jeans: 50% off
Rag & Bone denim jacket: 50% off
Rag & Bone white boots: 30% off
My absolute favorite look is this black Iro jumpsuit! I think it is the perfect look for any occasion, whether it's a nice dinner for date night or just a day running around getting your errands done. The cinched waist is a super flattering look, with ruffled sleeves and pleats that add a beautiful feminine take on your casual black jumpsuit. A perfect addition to your closet no matter what time of the year!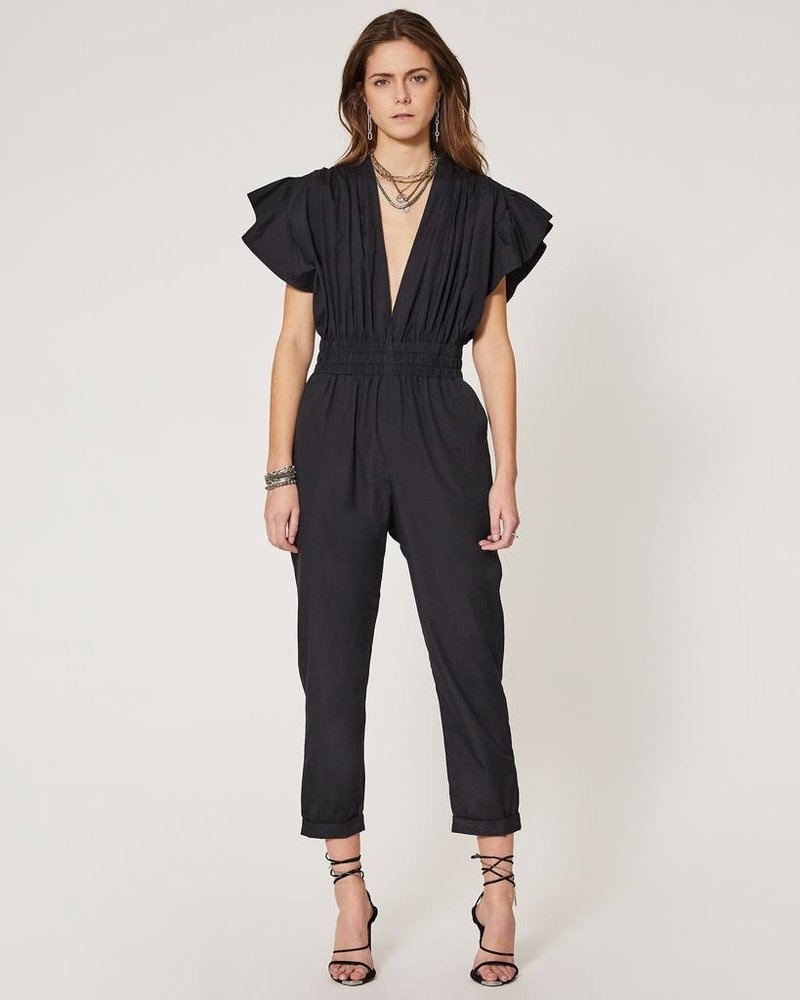 Iro jumpsuit: 30% off
Come in and shop all of these looks now while this great sale is still happening, or if you're out of town or stuck at home in quarantine you can always shop these looks on our website our message us on instagram @peacock_boutique for more info! 
We can't wait to see you!