The guide to finding a phone case that combines fashion and function.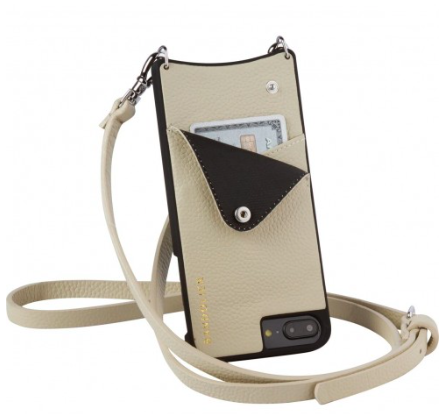 Technology can be ugly, especially when it is practical, durable and reliable. However, it doesn't have to be that way. 
We have found the perfect phone case that is everything you have been looking for. It is fashionable, can stand drops, bumps and bangs AND allows you to leave the house without a purse. That is right, you can leave the house without a purse. 
Meet the favorite accessory of our customers and ladies around the world, the Bandolier. 
The Bandolier phone case features an adjustable cross body strap that can be removed and a secure (snap closure) multi-pocket card holder. It fits your driver's license, credit card and can even store folded cash. 
Bandoliers do not demagnetize your cards, do not pop open or unsnap easily. They come in dressy and casual styles, are made from leather, and are compatible with iPhone models. 
Perfect for running errands, going out, travel, and day-to-day use. Get yourself a Bandolier, we promise you will thank us later!!