Need help finding a Breeders Cup outfit? Well, here a few tips and suggestions on what to wear at this year's Breeders Cup.
As many of us horse race lovers know the Breeders Cup is right around the corner. November 2nd and 3rd to be exact! The Breeders Cup is something people look forward to every year. This is a very big social event for people all around the country. People fly in just to watch the horses race. As we know any big event calls for a new well thought out outfit. Everyone is going to pull out all the stops. When choosing your outfit you really have to think it all the way through.
Since this event is in the fall you need to be prepared for the weather. I would suggest wearing a long sleeve dress or throwing a blazer over any short sleeve dress. This will make sure you are comfortable in the weather and you will not have to worry about being cold. Next, I would make sure you choose a comfy shoe. You are going to be standing and walking around a lot while socializing and placing bets. Comfy shoe does not mean an ugly shoe. I would suggest wearing a bootie and make sure you try it on in the store and walk around to assure that you will be able to walk in them all day. Also choosing a bootie will make sure your feet are warm too. You could even throw on a fuzzy sock on so your toes don't freeze! Lastly the hat. The big statement piece of the outfit. This is what everyone is going to notice about your outfit. The Breeders Cup norm is a smaller hat. Nothing like a derby hat. Also since it is in the fall it should be more of a neutral color to go with the season. My favorite kinds of hats are the small felt hats with a little vail in the front. The vail gives you a more chic look and there aren't many occasions in your life you can throw on a spicey fun hat. So take advantage of it!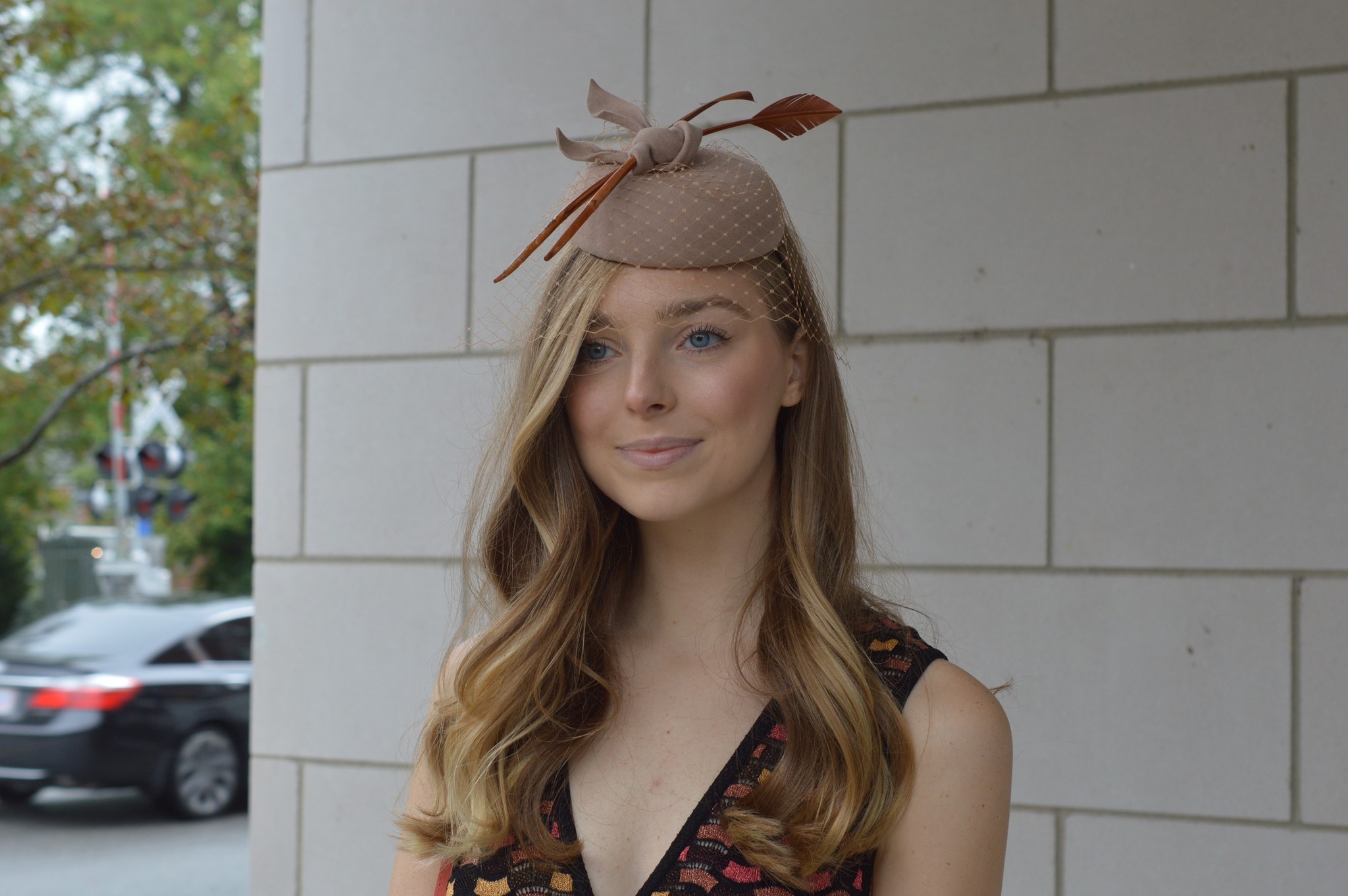 If you are stressed about your Breeders Cup outfit fear no more, follow these few tips and you are sure to not only be comfy but also impress everyone you see. Have fun!